Get ready, fans of iCarly, a brand new season is coming our way soon! The 10-episode second season of the Paramount+ revival of Nickelodeon's hit sitcom will be released this April. Fans can look forward to new adventures with the characters they grew up with, such as Carly Shay (Miranda Cosgrove), Spencer Shay (Jerry Trainor), and Freddie Benson (Nathan Kress). With the revival's first season quickly becoming one of the top-rated series on Paramount+, it's no surprise that the streamer is heavily promoting the new season.
Picking up where the first season left off, season two is expected to continue the adventures of the titular Carly and her friends as she relaunches her childhood web series in a new era where everyone can be an internet influencer. While plot details are still sparse, the recently released trailer gave us some ideas of what we can expect from the new season. With only one month until the premiere, let's take a look at all that we know.
Who will star in season two, and can we expect to see any other familiar faces from the original series return? Let's find out!
Plot: What We Know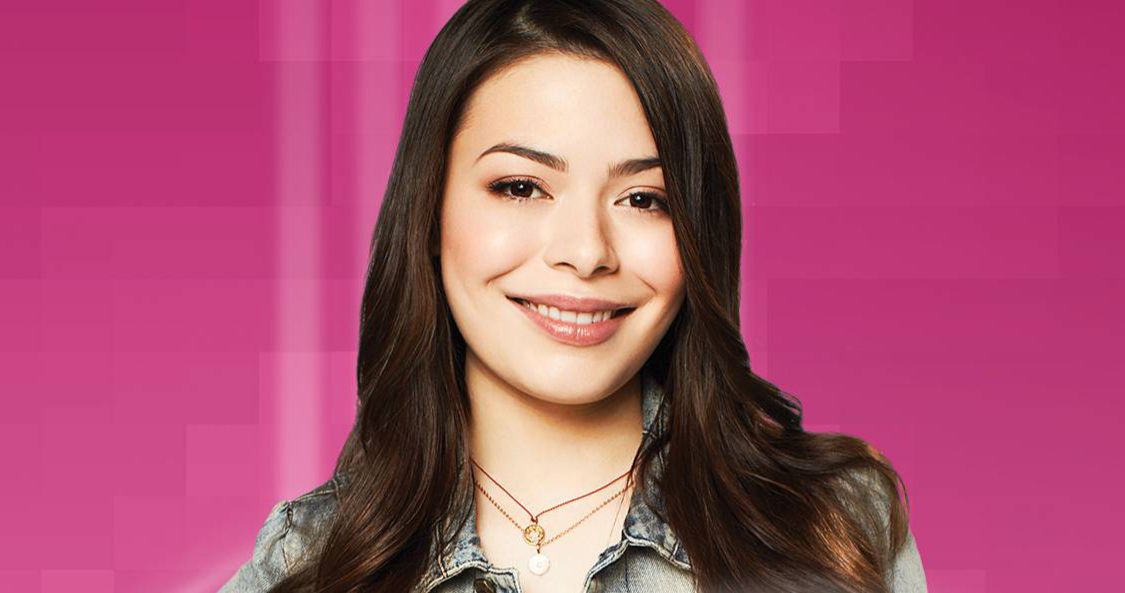 In the first season, fans saw Carly Shay attempt to restart her web show after a decade away while balancing life in her 20s. It took everything fans loved about the original and modernized it, adapting it for the now older audience that grew up on it. We can likely expect the second season to build on that, with more homages to the original series thrown in. In an interview, Cosgrove stated that they hoped to get as many characters as possible from the original series back, specifically referencing former building doorman Lewbert (Jeremy Rowley) and Groovy Smoothie worker T-Bo (BooG!e). This lets all the fans know that the team behind the new series clearly cares for the original property and wants to respect all who grew up with it.
The season will likely resolve the cliffhanger at the end of season one, where Carly was left to choose between her ex-boyfriend Beau (Conor Husting) and new partner Wes (Josh Plasse). The trailer also hinted at a possible romance between Carly and Freddie in the upcoming episodes.
Related: Live-Action Beyblade Movie Heads to Paramount With Jerry Bruckheimer at the Helm
Not many specifics were revealed in the trailer, as Paramount+ likely wants to keep as much information under wraps as possible to build anticipation. We know that the gang will be returning to their old childhood hangout, the Groovy Smoothie, and the previously mentioned Lewbert will appear in a courtroom for unknown reasons.
Cast: What We Know
All of the main characters from the first season are set to return, including original stars Carly Shay (Cosgrove), Spencer Shay (Trainor), and Freddie Benson (Kress). The season will also see the return of newcomers Harper (Laci Mosley), Carly's roommate and aspiring stylist, and Millicent (Jaidyn Triplett), Freddie's adopted stepdaughter.
In the first season, we saw the return of original characters such as Freddie's mother, Mrs. Benson (Mary Scheer), stalker Nora Dershlit (Danielle Morrow), iCarly nemesis Nevel Papperman (Reed Alexander), school principal Ted Franklin (Tim Russ), and Carly's former boyfriend Griffin (Drew Roy). Scheer will be back for season two, as will doorman Lewbert (Rowley). Husting and Plasse will continue as Carly's love interests, Beau and Wes, respectively.
Related: Paramount+ Reveals Trailer for Live-Action Fairly OddParents Sequel Series
Eagle-eyed fans may have also noticed additional familiar faces in the trailer, such as Spencer's childhood tormentor Chuck (Ryan Ochoa) and Shay's grandfather (Greg Mullavey). In December, it was announced that Cosgrove's former Drake & Josh costar Josh Peck will guest star as Carly's new manager.
One original character that fans should not expect to see is Carly's original best friend, Sam Puckett (Jennette McCurdy). McCurdy did not return for the revival series, confirming on her podcast in March 2021 that she has retired and does not foresee acting again. Similarly, the group's odd friend Gibby (Noah Munck) also has no plans to return due to Munck's own feelings of embarrassment from playing the character. Interestingly, the trailer reveals that Gibby's younger brother Guppy, played by Munck's real-life brother Ethan, is returning from the original.
Release Date: What We Know
The second season of the iCarly revival will be released on Paramount+ on Friday, April 8, 2022, with a two-episode premiere. After that, the remainder of the 10-episode season will release weekly on Fridays.
Paramount+ is clearly relying on viewer nostalgia to bring in fans of the original. The strategy paid off in the first season, as iCarly was one of the young streaming service's highest-rated titles. Can this work for a new season? With the trailer racking up nearly 1.5 million views in just the first few days after release, all signs suggest that it will.
Wake up the members of your nation. It looks like iCarly is a hit all over again.
The Umbrella Academy Season 3: Cast, Plot, Release Date, and Everything Else We Know
With season 3 in the works, the heroes from The Umbrella Academy are going head-to-head with The Sparrow Academy! Who's that, you ask? Read on!
Read Next
About The Author