Former Australian spin wizard Shane Warne passed away on Friday (March 4). He was aged 52 at the time of his demise. According to a report by Fox Sports, Warne died of a suspected heart attack.
Warne played for the Australia national team between 1992-2007 and claimed 1001 international wickets in Tests and ODI formats. With 708 Test wickets, Warne happens to be the second leading wicket-taker in Test cricket behind Sri Lanka's Muttiah Muralitharan.
Shane Warne was found unresponsive in his villa
Warne retired from international cricket after playing his last Test match against England at his home- Sydney Cricket Ground (SCG) in the Ashes 2006-07. England's Andrew Flintoff is Warne's last international wicket and particularly in the red-ball format.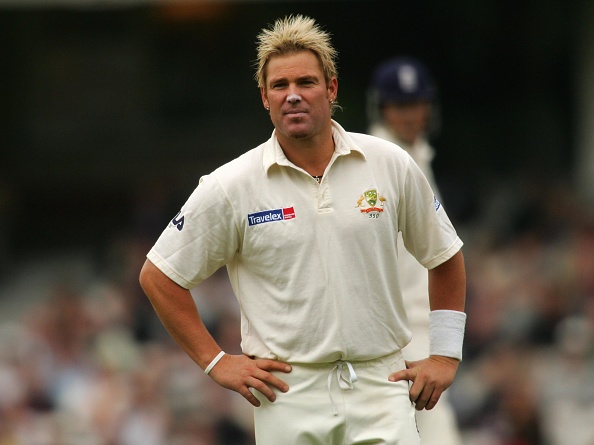 "Shane was found unresponsive in his villa and despite the best efforts of medical staff, he could not be revived," Warne's management released a statement.
Warne stunned the cricket world when he cleaned the stumps of England batter Mike Gatting in a match between England and Australia in Manchester in 1993.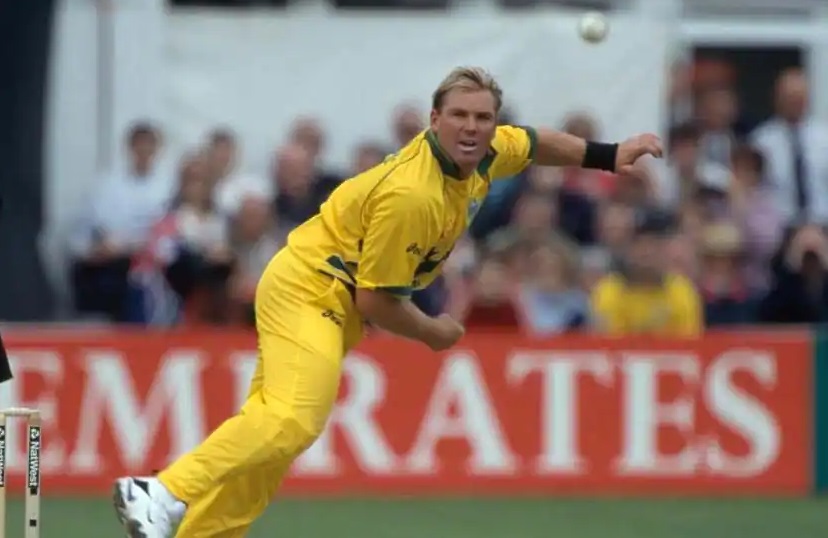 Warne bowled a massive leg spinner on a damp pitch, which had a few patches, and the ball pitched way outside the leg stump and went to hit the top of the off-stump. Gatting was baffled with the delivery and stood speechless at his crease for a while. Till date, that particular delivery released by Warne is popularly and vividly called as the 'Ball of the century.'
Warne's shocking demise comes after legendary Australian player Rod Marsh passed away at the age of 74. Warne himself condoled the demise of the former Australian player in his last tweet.
"Sad to hear the news that Rod Marsh has passed. He was a legend of our great game & an inspiration to so many young boys & girls. Rod cared deeply about cricket & gave so much-especially to Australia & England players. Sending lots & lots of love to Ros & the family. RIP mate," Warne tweeted on Friday morning.
The Cricket fraternity has expressed their disappointment at Shane Warne's sudden death.
Cricketing Fraternity Shocked As Australian Legend Shane Warne Passes Away Aged 52 Due To Suspected Heart Attack:
This is absolutely unbelievable. Shocked beyond words. A legend and one of the greatest players ever to grace the game..
Gone too soon… Condolences to his family and friends. https://t.co/UBjIayR5cW

— VVS Laxman (@VVSLaxman281) March 4, 2022
No way 😞💔, I hope it's not true @ShaneWarne , it's unbearable 💔💔💔

— Fawad Ahmed (@bachaji23) March 4, 2022
Cannot believe it.
One of the greatest spinners, the man who made spin cool, superstar Shane Warne is no more.
Life is very fragile, but this is very difficult to fathom. My heartfelt condolences to his family, friends and fans all around the world. pic.twitter.com/f7FUzZBaYX

— Virender Sehwag (@virendersehwag) March 4, 2022
— Ashwin 🇮🇳 (@ashwinravi99) March 4, 2022
RIP Shane Warne 🙏🏾 🕊 @CricketAus

— Tino95 (@tinobest) March 4, 2022
FUCK!!!!!!!!!!!!!! 😭😭😭😭😭😭😭😭😭😭😭😭😭😭😭😭😭😭😭😭#RIPKing 😭😭😭😭😭😭😭😭

— Kevin Pietersen🦏 (@KP24) March 4, 2022
Please tell me this ain't real

— Ravi Bopara (@ravibopara) March 4, 2022
Wtf. … I can't believe Shane Warne has passed away….In shock…. #😳😳😳😳😢😢😢. #RIPLEGEND

— Owais shah (@owaisshah203) March 4, 2022
Heartbroken about @ShaneWarne's news. Rest in peace legend. I used to keep watching him take wickets on TV. So when I started proper cricket, I decided to become a legspinner. Have no words to express my sorrow. Prayers for the departed and family. pic.twitter.com/NIk7KDW85d

— Shadab Khan (@76Shadabkhan) March 4, 2022
Shane warne💔

— Sheldon Jackson (@ShelJackson27) March 4, 2022
Just heard the devastating news about legendary Shane Warne passing away. No words to describe how shocked & sad i am.
What a legend. What a man. What a cricketer. pic.twitter.com/4C8veEBFWS

— Shoaib Akhtar (@shoaib100mph) March 4, 2022
RIP 💔💔💔💔 pic.twitter.com/MIcsBEjfL6

— Mohammad Shami (@MdShami11) March 4, 2022
This is quite shocking
RIP legend pic.twitter.com/otBkjo9ipL

— Thisara perera (@PereraThisara) March 4, 2022
Sad day for cricket , the best of the best passed away …surely cricket will miss u @ShaneWarne

— Imad Wasim (@simadwasim) March 4, 2022
Shane Warne … Really !!!!! ☹️

Tell me it's not true please

— DK (@DineshKarthik) March 4, 2022
Oh dear! I can't believe it!!
So sad 😢 Condolences.#RIPShaneWarne https://t.co/zBbNiMy9F5

— Mpumelelo Mbangwa (@mmbangwa) March 4, 2022
Shocking to hear the demise of Shane Warne ! He was one of the greatest wrist spinners to ever grace the game! My heartfelt condolences to his family , friends and fans from across the world! May his soul rest in peace 🙏! pic.twitter.com/B5gMVJZRGk

— Kris Srikkanth (@KrisSrikkanth) March 4, 2022
Cannot Believe it, absolutely gutted!😥 #ripking #warnie

— Graeme Smith (@GraemeSmith49) March 4, 2022
Extremely sad news 💔 RIP @ShaneWarne absolute legend of the game 🏏. Sad day for all cricket fraternity pic.twitter.com/c32FcGbxzz

— Mohammad Hafeez (@MHafeez22) March 4, 2022
Rip 🙏 @ShaneWarne pic.twitter.com/RPnrl7Ti2q

— Ishwar pandey (@pandey_ishwar) March 4, 2022
Really shocked to hear about the passing of Shane Warne!!!

Definitely one of the greatest to have ever played the game and someone who I always tried to watch and learn from ☹️

— Tabraiz Shamsi (@shamsi90) March 4, 2022
So shocking !!! Just can't believe it 💔 #rip #legend https://t.co/Q3llu9PjMx

— Veda Krishnamurthy (@vedakmurthy08) March 4, 2022
There are no words. A hero growing up and the greatest player I ever played against. I can't believe it.
My thoughts are with his loved ones. https://t.co/NEN2VwbUtJ

— Ian Bell (@Ian_Bell) March 4, 2022
Shane Warne was a crowd puller. Magician with the ball. Absolute legend of Australian cricket. First IPL winning captain. He will be missed, He will be remembered forever. #rip #shanewarne

— Irfan Pathan (@IrfanPathan) March 4, 2022
Devastated! #RIP #SHANEWARNE 💔 pic.twitter.com/307IpwM4Jh

— Pragyan Ojha (@pragyanojha) March 4, 2022
Two legends of our game have left us too soon. I'm lost for words, and this is extremely sad. My thoughts and prayers go out to the Marsh and Warne family. I just can not believe it. #rip, you will both be missed https://t.co/gduLY9bIwg

— David Warner (@davidwarner31) March 4, 2022
💔💔💔💔💔💔💔💔💔💔💔💔

— Adam Gilchrist (@gilly381) March 4, 2022
can't believe this, what's happening in this world, RIP legend SHANE WARNE 🤍🙏

— Khaleel Ahmed 🇮🇳 (@imK_Ahmed13) March 4, 2022
Cannot believe this . Heartbreaking . 💔. RIP Legend . https://t.co/XdzLu9Ctr8

— Rohan Gavaskar (@rohangava9) March 4, 2022
Noooooo #shanewarne cannot believe what I am reading

— Jonty Rhodes (@JontyRhodes8) March 4, 2022
Sad day for Cricket!
An iconic cricket player & mentor has left us.
Deeply saddened by this news.

My heartfelt condolences to his family, friends and fans all around the world 💔#RIPLegend#ShaneWarne pic.twitter.com/1msDev2JoF

— Yasir Shah (@Shah64Y) March 4, 2022
Shocked to hear about Shane Warne's departure. Shared some wonderful years with him during the start of my career. Rest in peace, legend!

— Ajinkya Rahane (@ajinkyarahane88) March 4, 2022
Shocking news, a cricketing genius. RIP 🙏🏼#shanewarne

— Chaminda Vaas (@chaminda_vaas) March 4, 2022
Literally his last tweet
Wow

RIP legend 🕊 https://t.co/15NE97LHRv

— Carlos Brathwaite (@CRBrathwaite26) March 4, 2022
– Shocked to hear the news of legendary #ShaneWarne passing away… pic.twitter.com/r5SxwUFjXm

— Shoaib Malik 🇵🇰 (@realshoaibmalik) March 4, 2022
Life is so unpredictable. Rest in peace, @ShaneWarne
Your legend will live on…forever. #gonetoosoon#ShaneWarne pic.twitter.com/QUHO6hlMbh

— R SRIDHAR (@coach_rsridhar) March 4, 2022
I am in agony. Grief. And have no words. I was lucky enough to know him well. The magic will stay forever. #ShaneWarne #GreatestOfHisKind. In disbelief.

— Harsha Bhogle (@bhogleharsha) March 4, 2022
In utter disbelief and shocked pic.twitter.com/Loroq7f8n4

— Mayank Agarwal (@mayankcricket) March 4, 2022
Sometimes it's difficult to remember people who you idolize are human .
It's impossible to think they'll leave us.

Such a young age with so much more to give to our game. This is a big loss to the cricketing world.

🕊 RIP Shane Warne🕊

— Carlos Brathwaite (@CRBrathwaite26) March 4, 2022
– Your contribution to cricket will always be remembered #ShaneWarne 🏏 (1969-2022) pic.twitter.com/xzgfxhrhYz

— Hassan Ali 🇵🇰 (@RealHa55an) March 4, 2022
https://twitter.com/iamahmadshahzad/status/1499753537173135367?s=21
Absolutely shocked to hear the news that Shane Warne is no more. RIP legend. Gone too soon… pic.twitter.com/dv9JlQGpRi

— Mushfiqur Rahim (@mushfiqur15) March 4, 2022
Shane Warne 💔

— Jalaj Saxena (@jalajsaxena33) March 4, 2022
#RIPShaneWarne – Iconic figure, and true character of the sport we all love.

A sad day for cricket!!!

— Vijay Shankar (@vijayshankar260) March 4, 2022
Nooooooooooooooo can't believe you are no more @ShaneWarne 🙏🙏 😢😢😢 RIP my HERO .. don't wanna believe this .. totally shattered

— Harbhajan Turbanator (@harbhajan_singh) March 4, 2022
Just heard about Shane ! Life is way too short ! And we have some tosser wasting countless lives with needless war !!!
Warney was a fierce competitor on the pitch but a fantastic bloke off it !
My heart goes out to everyone suffering loss of loved ones !!

— Matthew hoggard (@Hoggy602) March 4, 2022
Australian Legend@rajasthanroyals Legend

Was an honour to know you and work with you

This man is a LEGEND ❤️❤️#theking 😢 https://t.co/InZb4mH8fH

— Ben Stokes (@benstokes38) March 4, 2022
Numb to the bone… only spoke to Warnie yesterday. What a great person and legend of the game. Will be massively missed by all in the game. RIP legend.

— Niall John O Brien (@niallnobiobrien) March 4, 2022
"Whenever he came to the wicket, change came over the game of Cricket"

My mind just cannot accept that Shane Warne is no more. Gone too soon.. Thoughts and prayers with his family and friends..RIP Warnie 🙏🏻 pic.twitter.com/YgfvY1WaS0

— Wasim Jaffer (@WasimJaffer14) March 4, 2022
Bus kr rabbba hun 💔💔💔💔💔 #ripking #legend pic.twitter.com/jgZ0lAqmGT

— Rahul Sharma (@ImRahulSharma3) March 4, 2022
Sad to hear about the demise of @ShaneWarne a legendary spinner
My deep condolences with his family. #ShaneWarne

— Junaid khan 83 (@JunaidkhanREAL) March 4, 2022
Shocking! Rest in peace legend #ShaneWarne 💐

— Navdeep Saini (@navdeepsaini96) March 4, 2022
So sad 🥲 Amazing player taken far too early. #ripwarnie https://t.co/kw259V5WVz

— Mike Hesson (@CoachHesson) March 4, 2022
Oh gosh. Unbelievable. Gone too soon. Way too soon. R.I.P., Legend. World of cricket will be poorer in your absence. #ShaneWarne

— Aakash Chopra (@cricketaakash) March 4, 2022
King @ShaneWarne was the only reason I started playing Cricket and bowling Leg Spin, you were the only reason I fall in love with this beautiful game, was just watching ur bowling last night on YouTube and now ya left us way too early 😞💔
Thoughts with Warn Family ❤️#KingWarne

— Fawad Ahmed (@bachaji23) March 4, 2022
The world will remember you… Rest in Peace #Legend pic.twitter.com/z08OHhFXsJ

— DK (@DineshKarthik) March 4, 2022
Sad, speechless, and completely shocked. An incredible loss to cricket. I have no words. Thank you for everything you've done for the sport. Rest in Peace, Shane Warne. Sending my condolences to his loved ones. pic.twitter.com/wO7VenwVSD

— Shikhar Dhawan (@SDhawan25) March 4, 2022
Horrendous news. RIP Warney 😭

— Sam Billings (@sambillings) March 4, 2022
Shane Warne no more..
I'm Shocked and Shattered.Simply can't believe I'm hearing this.Very very sad day for our cricket community.The biggest superstar of my generation gone.Goodbye Legend @ShaneWarne #RIP Condolences to the family and friends. pic.twitter.com/TRWstn6knq

— Waqar Younis (@waqyounis99) March 4, 2022
Find it hard to believe. Such a devastating loss for the cricket world. He literally inspired generations with his magical leg spin. You'll forever be missed #ShaneWarne. My heart and prayers goes to his family, friends, and fans. #legend pic.twitter.com/pigrD785gC

— Babar Azam (@babarazam258) March 4, 2022
Absolutely shocked and gutted to hear about @ShaneWarne legend and friend. Just Can't believe it.

— Kumar Sangakkara (@KumarSanga2) March 4, 2022
Unbelievable. I am shocked to the core. This can't be true…

Rest In Peace, @ShaneWarne. There are no words to describe what I feel right now. A huge loss for cricket. pic.twitter.com/uZdEdNz0x9

— Sir Vivian Richards (@ivivianrichards) March 4, 2022
Very few can match their attitude with raw talent. #ShaneWarne made bowling look like magic! RIP

— Gautam Gambhir (@GautamGambhir) March 4, 2022
The game of cricket has lost what I consider a university of leg-spin bowling today. I was inspired by his bowling from the start of my career and it was always a privilege to play against him. My deepest condolences are with Warne's family and loved ones. #ShaneWarne pic.twitter.com/Uht87qDcJ5

— Shahid Afridi (@SAfridiOfficial) March 4, 2022
Man this one hurts! RIP Warney 💔

— Chris Morris (@Tipo_Morris) March 4, 2022
An iconic cricket player has left us .
Deeply saddened by this news.

My heartfelt condolences to his family and friends.
Rest in peace , Legend!
#ShaneWarne

— Dhawal Kulkarni (@dhawal_kulkarni) March 4, 2022
No doubt #ShaneWarne
brought so much joy to every cricket fan around the world. An absolute legend of the game. My deepest condolences with his family, friends and fans around the world #RIPShaneWarne.

— Hashmat Shahidi (@Hashmat_50) March 4, 2022
Cannot believe this.. one of the great spinners, super star shane warne is no more.. our lives are so unpredictable.. my heartfelt condolences to his family , friends and his fans all around the world.. 🙏 #cricketaustralia pic.twitter.com/KXclXZOLMd

— dinesh chandimal (@chandi_17) March 4, 2022
Can feel my hands shaking as I type this out
The reason behind me opting for bowling leg spin
My inspiration my idol since childhood
RIP LEGEND 💔🙏🏻 pic.twitter.com/Dgnz5BdRCt

— Yuzvendra Chahal (@yuzi_chahal) March 4, 2022
Please no 😢….heartbroken.
Already miss "The King" 💔

— Brendon McCullum (@Bazmccullum) March 4, 2022
Devastating news about the passing of Shane Warne. One of the greatest to ever do it. May his soul Rest in Peace! 🙏🏽🙏🏽🙏🏽

— Ashwell Prince (@ashyp_5) March 4, 2022
At loss of words to hear about the demise of our cricketing legend Shane Warne, he was always magical on the field. May peace be with you. My heartfelt condolences to his family and loved ones. #ShaneWarne 🙏

— Suresh Raina🇮🇳 (@ImRaina) March 4, 2022
I'm truly lost for words here, this is extremely sad. An absolute legend and champion of our game has left us. RIP Shane Warne….still can't believe it

— Rohit Sharma (@ImRo45) March 4, 2022
Heartbreaking 💔 Rest in peace Shane #LEGEND

— Ajit Agarkar (@imAagarkar) March 4, 2022
Extremely sad to hear about the passing away of the legendary cricketer @ShaneWarne @CricketAus. I consider him my idol & I chose to be a spinner only because of him. My heartfelt condolences to his family. #OmShanti #RIP #ShaneWarne #legend pic.twitter.com/ONagPvFyS8

— Amit Mishra (@MishiAmit) March 4, 2022
Life is so unpredictable. Cricket will surely miss your presence. Thinking about his family and friends. You'll remain in prayers of many. #ShaneWarne #legend

— Shaheen Shah Afridi (@iShaheenAfridi) March 4, 2022
One of the greatest in our generation!!Shocked and sad to hear the news. RIP Shane 🙏🏻 pic.twitter.com/DgSfUnriyg

— Mahela Jayawardena (@MahelaJay) March 4, 2022
RIP LEGEND 🙏🏿 😞 #ShaneWarne

— Chris Gayle (@henrygayle) March 4, 2022
Can't believe this! Sad and shocked that The spin wizard is no more. You will be greatly missed.condolences to the family and loved ones. RIP legend #shanewarne 🙏🏻🙏🏻 pic.twitter.com/fgagx69b8K

— Angelo Mathews (@Angelo69Mathews) March 4, 2022
Can't believe I'm typing this… Rest In Peace. There will never ever be another #ShaneWarne 💐 pic.twitter.com/KxzGDqBDbl

— MANOJ TIWARY (@tiwarymanoj) March 4, 2022
Shocked beyond words. A legend of our game, an icon, and someone who revolutionised spin bowling. RIP Shane Warne. pic.twitter.com/4rjArGHpSp

— Jasprit Bumrah (@Jaspritbumrah93) March 4, 2022
Also Read: Shane Warne Passes Away Aged 52 Of 'Suspected Heart Attack'